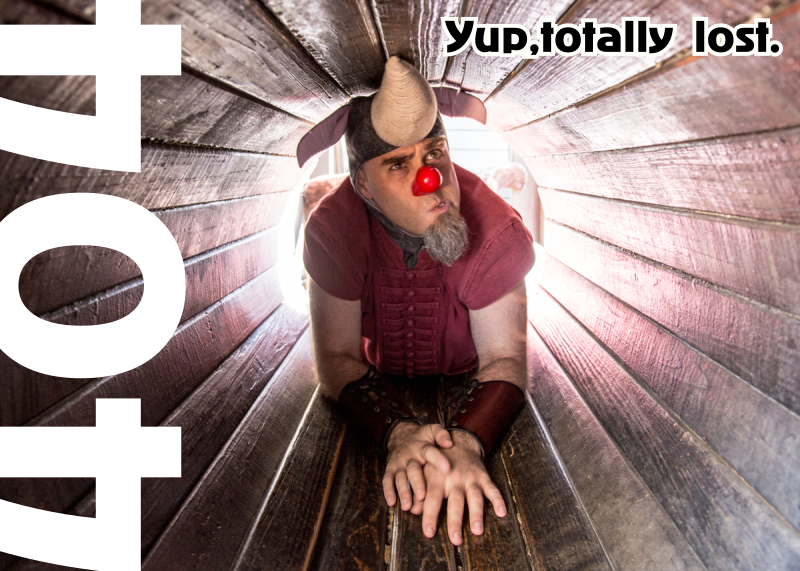 The HTTP 404, 404 Not Found, 404, Page Not Found, or Server Not Found error message is a Hypertext Transfer Protocol (HTTP) standard response code, in computer network communications, to indicate that the browser was able to communicate with a given server, but the server could not find what was requested.
— Wikipedia
From a particular perspective, this is actually wonderful news. Despite the world being a sometimes difficult and lonely place, it seems your computer and ours have made a real connection. If we could just give these two crazy kids a chance, they'd likely become the very best of friends.
They'd develop secret handshakes, offer each other fresh cookies, and spend many an amicable nanosecond yammering on about ones and zeroes.
It would be virtual bliss.
Were we to eavesdrop on their eager conversation, and carefully translate those digits from their native binary, we would discover that the computers involved think we're absolute nitwits for having mislaid the important bit of internet you were seeking a moment before they first met.
Our apologies for wrecking the moment. Do let us know if we can help.