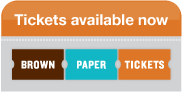 "No Tinsel Required!"
A holiday circus revue featuring the shamelessly festive shenanigans of the Circus Freaks.
Two Shows Only!
December 2nd, 5pm
December 16th, 5pm
The Margo Jones Theatre
1121 First Avenue
Dallas, TX 75210


Brown Paper Tickets Ticket Widget Loading…

Click Here to visit the Brown Paper Tickets event page.
Tickets: https://no-tinsel-required.bpt.me/
Facebook Event: https://www.facebook.com/events/330322140776626