NOW
The still-evolving situation that is COVID-19 has radically altered our day-to-day life. We're rediscovering the realities of the situation on an almost daily basis, and we're doing the best that we can to make good decisions to care for ourselves and others during this wearying and ongoing crisis.
Here's what we are working on, and towards, right now:
Our clowns have recorded a series of silly "station identifications" for Radio Free Fedi. (off-site link)

We are currently recording, editing, and fully transcribing season two of our behind-the scenes podcast, 2 Clowns in a Closet.

We are continuing to keep people company and train new circus skills in our Circus In Place video chat three days a week.

We've sent free stickers all over the world!

Our ongoing collection of face-shaped sculptures continues to grow, as we explore the strange and magical world of mask theater.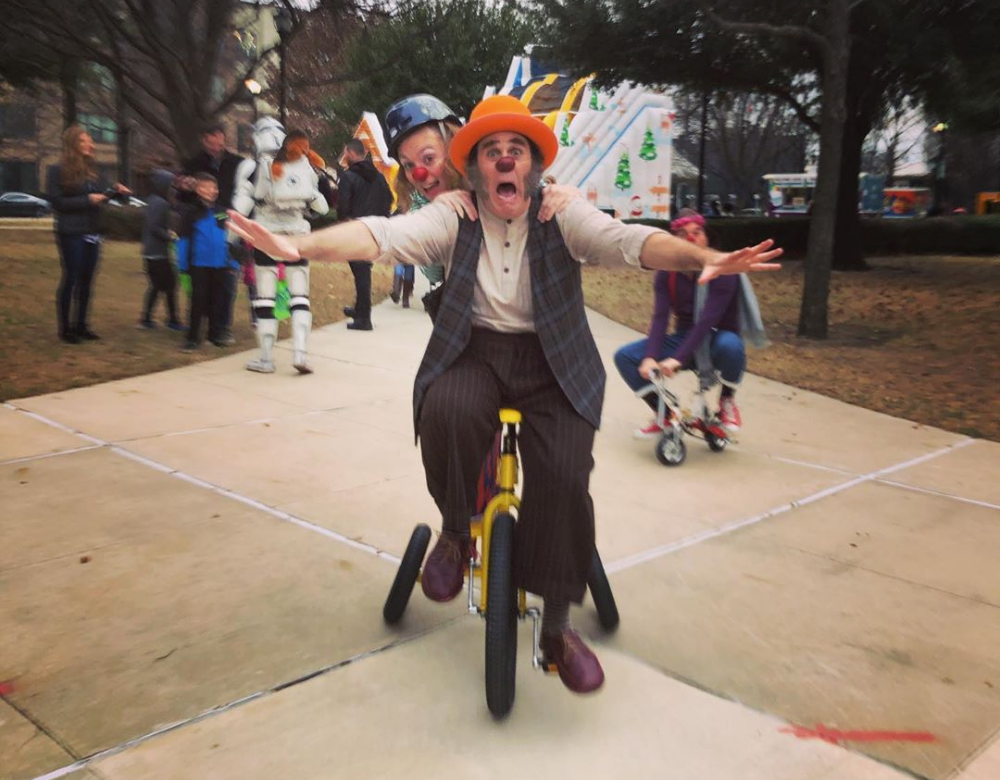 Want us at your event?
Contact us about bookings, special appearances, and clown invasions.