NOW
What we are working on, and towards, right now:
Great (and often hilarious) work continues at The Clown Gym thanks to our ongoing residency project with Soar Creative. Want to learn with us? Check our workshops page for details.

Exploring mask theater for character development and performance.

Preparing nearly five years of video and photographic archives from the Open Stage to upload to the Internet Archive's permanent collection.

We've begun the excruciatingly slow inspiring and exciting process of writing a new narrative clown theater show!

Booking appearances for 2020, and beyond.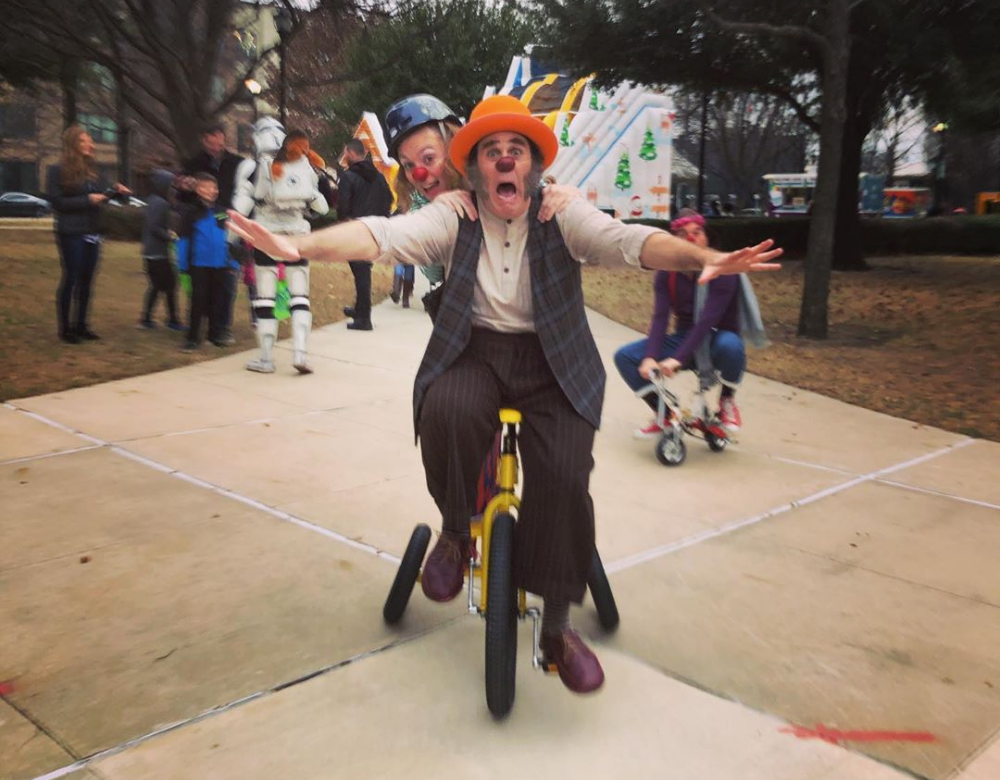 Give us a splash of color!
All of our clowns are creative in different ways, both on and off the stage. Behind the scenes, Melissa "Mo" Archer is also an amazing visual artist. Recently, she created this amazing coloring page of our clowns in action.
We're making it available as a free download for you to print, color and enjoy:
We'd love to see ourselves in glorious color, so be sure to send us pictures!
Want us at your event?
Contact us about bookings, special appearances, and clown invasions.