THE GREAT CLOWN ESCAPE
We're in the midst of a grand adventure to move across the country to build our very own clown school and artist residency program in a quirky hundred-and-something year old building just outside of Pittsburgh, Pennsylvania.
Update: We have arrived safely at our destination!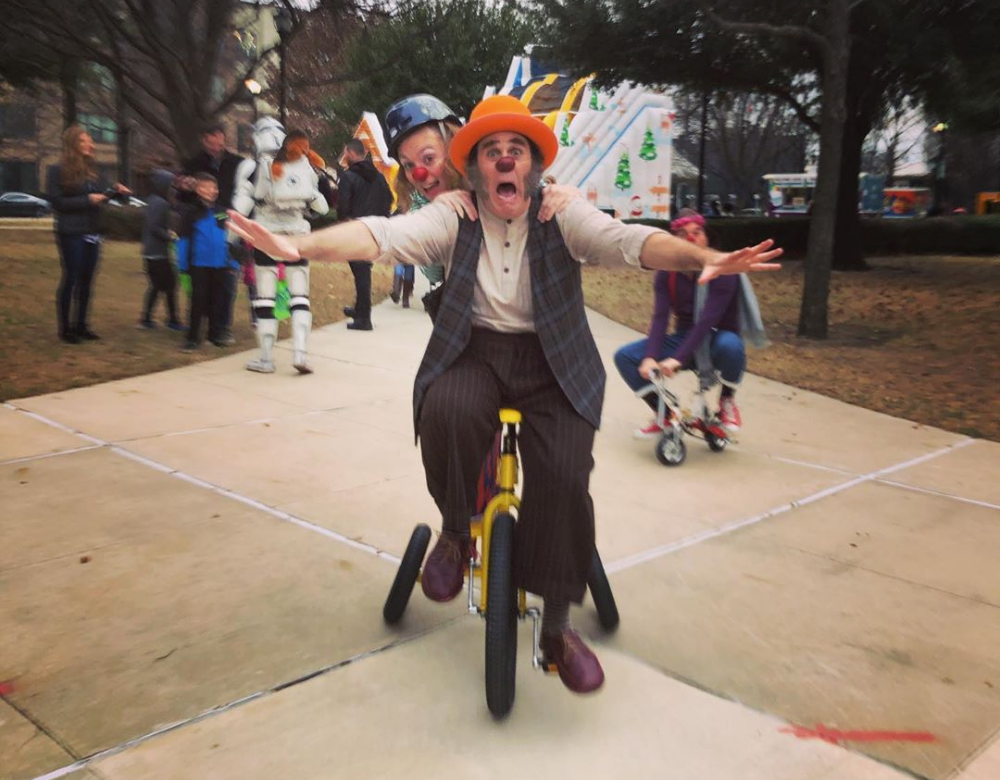 Things we finished before packing up the Texas clown house:
We've organized and uploaded nearly 44,000 images from the Open Stage project. Enjoy some nostalgia from the early days of our theatrical shenanigans!

We've just finished season two of our behind-the scenes podcast, 2 Clowns in a Closet.

Our clowns have recorded a series of silly "station identifications" for Radio Free Fedi. (off-site link)

We are continuing to keep people company and train new circus skills in our Circus In Place video chat three days a week.

We've sent free stickers all over the world!

Our ongoing collection of face-shaped sculptures continues to grow, as we explore the strange and magical world of mask theater.
We miss you too!
The still-evolving situation that is COVID-19 has radically altered our day-to-day life. We're rediscovering the realities of the situation on an almost daily basis, and we're doing the best that we can to make good decisions to care for ourselves and others during this wearying and ongoing crisis.